Crowdfunding is as old as the human kind itself, isn't it? We may safely assume that even the very first tribes made use of the crowdfunding concept to survive, while gathering resources and sharing them. But we live in the XXI century, so the first thing that comes to our minds when we think about the crowdfunding market is the Internet and platforms such as Indiegogo. But there is so much more, so let's dive in this sector of FinTech and take a deeper look at it now.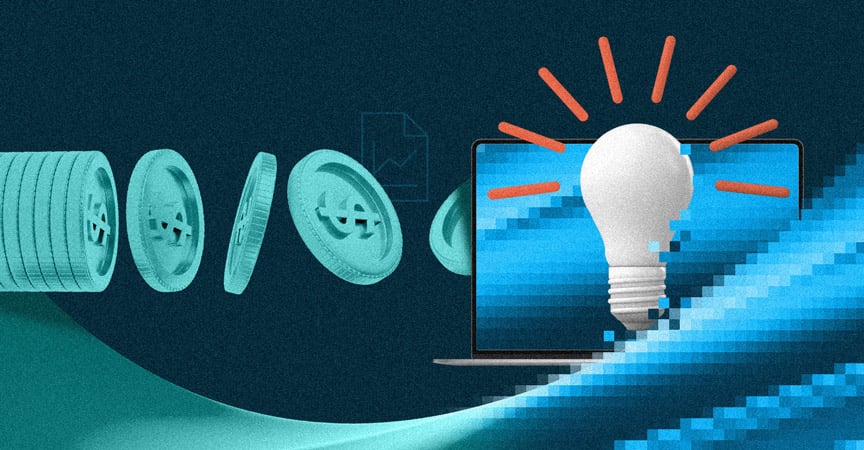 The crowdfunding market grew immensely during the past decade and right now it's incredibly diverse, with huge platforms for creators of new products and ones dedicated for specialised goals only. 
Historically, we can trace the crowdfunding market, as we understand it today, a few centuries back. Books used to be financed in the prenumeration model in the XVIII century Germany commonly, but this early subscription method generated a lot of problems. Mostly, because the actual flow of money started with the arrival of the product. Then, in 1730, war bonds (which can be understood as a way to crowdfund the military conquests) saved the Bank of England. The most impressive example of early crowdfunding, though, was finding over 160,000 donors who funded the monumental base of the Statue of Liberty through a newspaper-led crowdfunding campaign in 1885. It was a brilliant way to finish the construction when the government failed. But what does the crowdfunding market look like today?
Technical diversity of the crowdfunding market
Looking at the most popular crowdfunding services, we can divide the market into two basic types:
Reward-based crowdfunding
Equity-based crowdfunding
Reward-based crowdfunding
This type is extremely popular in campaigns that are aimed at creating or starting a production of a particular product or service. Be it a video game, an innovative electromobility device or a civic project, if you participate in such a campaign and donate your money, you will be rewarded with something. Usually, the rewards are divided into tiers, depending on how much money a donor decides to send. What a donor gets for participating can be literally anything, from a postcard to a complete product for which the campaign was created for.
Equity crowdfunding
The second most common type of a campaign present in the crowdfunding market is equity crowdfunding. In this case, donors don't get simple gifts for participation. Instead, this form of crowdfunding has more in common with investing in shares of a company, because what you actually get are equity shares. No wonder it's sometimes called crowdinvesting. For startups, it's a very smart way of gathering small-scale investors and presenting the company to a large audience. 
The benefits of crowdfunding
For entrepreneurs, the crowdfunding market is a perfect source of funds and a great way to market new products. Because so many new startups appear each year, it may be difficult to gain visibility just by networking with potential investors, appearing on FinTech events or making use of grants. To bring a new idea to life, one needs to get it to a wider audience and appearing on a crowdfunding platform is a great way to do it. However, to be successful, a campaign must be designed in an attractive way. If done right, even a pointless product, like the Ouya gaming console can generate income.
Will the crowdfunding market grow in the future?
The crowdfunding phenomenon has undeniably changed the way startups and innovative products are funded, but will it become even more popular in the near future? If so, why and how?
According to Technavio, we can expect accelerated growth at a CAGR at over 15% between 2021-2025, despite the current pandemic situation. One of the major factors behind this rise are social media. In order to pre-sell a product or a service, an entrepreneur must reach as wide a public as possible and many campaigns are designed to become viral in order to achieve this goal. It doesn't mean they go viral in a natural way – by any means. Nowadays, the crowdfunding market is already so mature, startups invest large sums in hiring influencers to create buzz.  And as a media consumer, you may not even be aware of this fact. However, when you see a popular influencer mentioning an interesting Kickstarter campaign, meeting with the team behind it and presenting a prototype of a product, remember that it may only be a marketing campaign. 
According to startups.com (via yahoo!finance), 12% of the Facebook share, 3% of Twitter shares, and 53% of email shares convert to donations.
Besides that, we have a lot of free time during the lockdowns. When people get bored, unable to spend time traveling or doing sports or going to restaurants, they try to find new hobbies. This explains a huge popularity rise of campaigns dedicated to cooking books and gadgets, like the Hero's Ladle dedicated to compliment The Legends Cookbook, a game inspired collection of recipes.
Top trends in the crowdfunding market
After the first few months of 2021 behind us, we can certainly notice a number of trends in the crowdfunding market.
Equity crowdfunding is skyrocketing
We have been observing this for quite some time and now we know it for sure. Take a look at raw data: in 2015, the total equity crowdfunding volume worldwide was $2.56 billion. This number was successfully anticipated to double each year. 
Most of the equity crowdfunded businesses are fresh and with no prior funds
According to a study, equity crowdfunding is prefered by early stage startups, with over 60% of the companies being younger than 12 months.
Crowdfunding for health
Healthcare has been a hot topic recently, so more and more campaigns are focused on products that are supposed to make us healthier or minimise health related risks (like antimicrobial door openers, for instance). Unsurprisingly, many of them succeed.
Non-profit organisations on the rise
In 2020 it became clear that crowdfunding is more than a way to get more fancy gadgets on the market. Organisations and charities have become more and more visible on the crowdfunding platforms and even Facebook has a charity platform now.
Real estate investments
Real estate crowdfunding is a simple way to invest in real estate without the necessity of actually buying flats, houses or ground for hundreds of thousands quid. Thanks to platforms such as Fundrise, you can invest with sums as low as $500.
The hottest UK platforms to check
There are dozens of crowdfunding platforms, most of them work internationally. Let's take a look at some of the most interesting ones, focusing on the UK market.
Top equity based crowdfunding platforms
Seedrs
Seedrs is an equity crowdfunding platform that specializes in startups from all sectors. It was the first such platform to secure FCA regulation and definitely is very trusted. Such transparency allows for a good success ratio, when freshly-baked companies look for funding. It also requires the users to verify their identity before they invest, but the investments can be miniscule, starting at just £10. Moreover, Seedrs allow the users to trade their shares on the Secondary Market, so it's easy to monetise your investments.
CrowdCube
CrowdCube's purpose is to democratise investments by making them easier and more accessible. Here, you can also buy shares for just 10 quid at a minimal risk, the platform is also authorised by the FCA. However, the investors pay CrowdCube just 1.5% of their profits from successful campaigns, which makes it much more friendly than Seedrs which costs a whopping 7.5%.
Syndicate Room
Syndicate Room allows the users to co-invest with UK's top business angels, basing on hard data. This data-driven foundation makes the platform more than an ordinary system in which you invest in startups, because you like what they do. Here, everything is transparent and you can piggy-back on the experience of the experts (much like on eToro.)
Top reward-based platforms
Crowdfunder
Crowdfunder connects "projects that matter with people who care", focusing on community projects. One of the top projects right now is Give the World a Shot, in which you can help Unicef vaccinate the world.
Worth noting: in response to the coronavirus, the platform charges no fees now!
Kickstarter UK
Everybody knows Kickstarter and its UK chapter is no different than any others. Here, you can find literally everything among almost 18,000 active projects: from authors trying to fund their books, through gadget pencils to ballet performances based on Harry Potter.
Indiegogo (bonus: is it better than Kickstarter?)
Indiegogo is another general-use platform and the main competitor of Kickstarter. But which is better and which to choose when planning a campaign? Firstly, neither of both is a suitable place for software or apps (besides video games), there just aren't many success stories to prove it's a good idea to promote such a product there. Both have identical fees (5%), but Indiegogo offers re-marketing solutions and uses Youtube for video hosting (for better reach), however you are more likely to attract the media attention if you choose Kickstarter.
Should you start a crowdfunding campaign ASAP?
Statistics show that most of the crowdfunding campaigns are run by startups before they launch their products on the market. However, before you do it, you want to make sure you do what it takes to maximise the success chance. In order to do so, you need:
A working prototype of the product you want to gather funds for
A pre-launch marketing campaign 
A structured plan
A clear view on the backer persona
Does your project tick all the boxes? If so: just do it and grow your business!