No time to catch up with the daily news? The amount of information in the media gives you FOMO? Don't worry, we're here to provide you with the latest FinTech news in a condensed, easy-to-digest form! That's what FinTech Wire is about.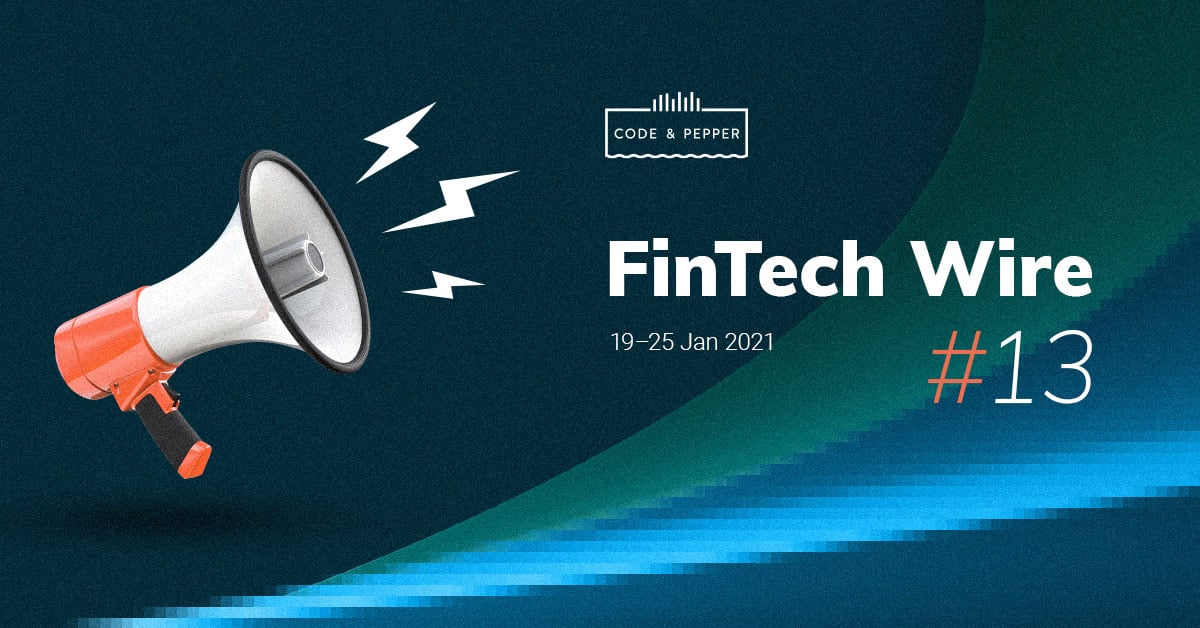 Weekly FinTech news digest: 19—25 January 2021
This week has brought a lot of updates on the matters that we covered previously in the past issues. If you follow our social media or blog regularly, then you'll probably up to date, but if not, no problem, we'll give you some context! We'll hear from again from ByteDance, Visa, and even the European Central Bank: these guys were busy bees lately! 
More updates coming next week!
Do you want to stay up to date with the most exciting FinTech news? Follow Code & Pepper on social media and don't forget to check out new articles from the FinTech Wire series on our blog! Next issue is coming next week with the latest news, so see you soon!