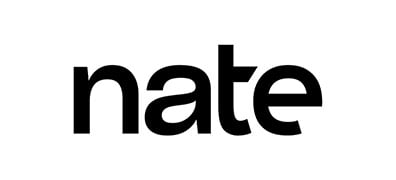 People like to buy. Especially contextual and impulsive. Buying while watching? Buying by listening? Buying by reading? With Nate it's possible. Code & Pepper made a proof of concept for Nate; a company dedicated to smooth online shopping. The application allows four-step shopping while reading various publishing content. Users can buy goods from all imaginable stores.
About Nate
Nate is a London and New York-based startup that provides a modal for online shopping. With it, users can buy items while browsing websites and stores.
Challenges
The challenge came from limited documentation for a back-end Nate solution. With limited knowledge and paper trail, we had to apply security and performance solutions, while integrating them with the client's product. We also had to run PoC workshops for a client that explained product feasibility and consequences for the development process. Another challenge was performance – we needed to create a seamless interaction with the product. Also, we have built an administrative dashboard. If a publisher wants to use Nate's solution, he has to be verified in a dashboard. This allows for script placement on the publisher's website and solution integration.
Shopping while reading
When people think about shopping, convenience is at the top of their list. With Nate's modal, readers can click on a product's link inside an article in Vogue or Cosmopolitan and get an item. Easy, quick, and convenient. We made a checkout automation mechanism.
How exactly does this work?
A publisher promotes an item in an article and provides a link for it. Nate's shopping modal picks it up and when a user uses the link, it can be run through Nate's application. A reader now turns into a customer. With just a few screen taps a user can buy an item or mark it as a gift and send it to someone else. Without the checkout and with additional options. People can also share their favorite purchases, creating a micro community around the solution.  
These include the buy now, pay later (BNPL) mechanism, for items above $50. The application also has the favorites lists, so users can easily track what's to come and what they still didn't buy.
Security and privacy
Another interesting feature is the single-use virtual card that Nate generates for every purchase. The card is created for every payment. That way the real credit or debit card information is not given out to any third-party organization. It's secured by Nate and for the company's exclusive use. That puts another layer of convenience and safety at the same time.
Without micro-targeting and cookie placement, users can dive into articles and shopping without the fear of being tracked and placed as a target for intrusive advertisements.
Sharing is caring
Not everything that's shared is bad. In fact, some things are very useful. Nate's users can buy items as a gift and with a simple, automatically generated link, they can send it to someone they care about. The magical part of the solution – recipients choose the address for delivery. 
The link is generated in-app and can be sent via email, iMessage, AirDrop, Slack, email, or nearly any other form of communication that accepts outside links. That way people can be surprised by a gift and have a decisive choice on place and time. 
Code & Pepper's role
The client didn't have front-end developers, so we provided them. In quick time we managed to increase the product's client's visibility for publishers. Through PoC workshops, product discovery, and implementation phase (all accounted for 7 months of work) we have delivered a solution that is good enough for the initial business launch. Now we work with Nate to build the entire product. 
Technologies and solutions for Nate
Do you want to develop PoC as well?
Contact us and let's build the first version of your product!
Olga Pogorzelska
New Business