The time for tailored software development services is now!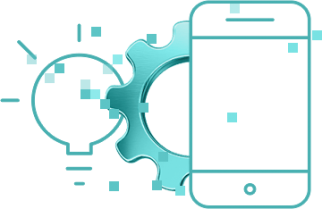 End to end software development is a highly adaptable collaboration model Code & Pepper has been refining for over a decade within our bespoke software product development services line. Its goal is to meet the complex needs of the most ambitious FinTech founders: both in a startup and scaleup mode.
This comprehensive service is a remedy to the most common pains affecting digital businesses: working with limited funds, resources and time frames, satisfying the insatiable user appetite for innovation or improving products without interrupting business operations.
Discover all aspects of cooperation with the software product development company and
choose your own path to market success
Competition between digital products is fierce… In the startup universe, time-to-market often feels like a tight race, with dozens of MVPs fighting for a chance to grow into sustainable businesses. Once established, their product development efforts only intensify: there is company reputation to maintain, a growing user base to support and profit margins to watch. Solution? Custom software product development services.
End to end software development
by
Code & Pepper
Need to fast-track MVP development?
Team up with Code & Pepper to build new FinTech solutions in leaps and bounds.
Olga Pogorzelska
New Business
Technology stack for
software product development services
Custom end-to-end software development process
Requirements
During product discovery, we define the scope, establish acceptance criteria and prepare an actionable backlog with tasks related to epics and user stories. We also analyse non-functional requirements in terms of scalability, security and performance, as they can influence the choice of technologies and architecture design.
Product design
To meet the key needs and expectations of users, each digital product is thoroughly analysed and optimised in a customer-centric UX design process. Our UX and UI experts work hand in hand with the rest of the product team and use a demo-driven approach to generate interactive mockups and incorporate client feedback.
Security and testing
Unit, component and integration tests are a part of a standard end-to-end development package but we hardly ever stop there. Security, reliability and performance are the focus of further recommendations for custom tools and QA processes to make sure your app is error-free and follows leading industry standards.
Methodology
Scrum and Kanban help us run projects efficiently, track progress, facilitate change, and reduce risks. From tactical backlog management, to automated deployment and iterative development cycles: our take on Agile aims for achieving good market fit of your product and future-proofing the solution against volatility.
Transparency
Trust in not a given: it has to be earned. In end-to-end development mode, we become partners who share a common goal, so there's no room for misunderstandings. Our open communication policy is rooted in transparency, which applies as much to decision-making and problem-solving as to all project resources and deliverables.
Pluto
Travel insurance app development for web and mobile access
Pluto is a vibrant UK startup with a sweet spot for hassle-free travel insurance. Its web and mobile apps enable users to get travel cover and submit claims in a matter of minutes, with more benefits offered by banking services from Starling and Monzo.
Our software development company introduced a new approach to UI and UX design of the Pluto app, with extra focus on reusable UI components and effortless product flows.
Performance and security were in turn the main objectives of intensive front-end development, including custom API solutions for external integrations with digital banking and online payments.
How clients view working with our
software development company
James Varga

CEO and Founder
DirectID (The ID Co.)

We value Code & Pepper for their proactive attitude, responsiveness and transparency. It's a reliable and dependable company that we can recommend for other business entities to cooperate with.
See case study
Alexander Rainey

CEO and Founder
Pluto

I really value Code & Pepper for their proactive attitude, transparency, and detailed attention to security. These are what made the partnership trusted and solid. The product team was always very helpful in explaining all technical matters, along with a project manager who took care of work organisation.
See case study
Thomas McHugh

Founder and Director
Finbourne

We have used a variety of skill sets provided by Code & Pepper, including UX design and development. We have also found using their Scrum process to be very beneficial to measuring the progress of the project. We are happy to recommend Code & Pepper as a partner.
See case study
Why work with
Code & Pepper?
FinTech development is hardly a game of chance.
If in doubt: bet on experience, talent and quality.
Our clients are backed by industry leaders
We offer software development services for our clients and their strategic partners.
Big players are leading the way but there is still room for tech-savvy disruptors. Join the fold!
Don't miss out on tech talent!
Hire end-to-end developers well versed in FinTech to give your product the technology stack it deserves.
Olga Pogorzelska
New Business
Looking for a tailor-made product team?
We believe in idea of a software product development company as a business partner, not only digital product vendor.
We offer solutions for end to end software development with many additional services in between.
Software product development services – the way you need them to be.