Why venture into building asset management software?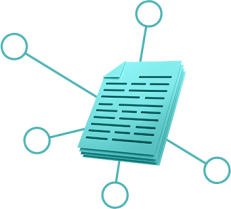 Asset management is a market of exponential growth: assets under management are expected to double by 2025, reaching a mind-boggling value of $145.4 trillion.
Meanwhile, the volume of available data is growing at a breakneck speed, but it's increasingly dispersed between various silos, platforms, and systems.
In the spirit of digital transformation, data-driven decision-making becomes the norm. However, getting the full grasp of financial information can prove challenging.
Asset managers need to embrace technology to increase operational efficiency and provide more value
With this in mind, the demand for new asset management solutions will only continue to grow. In fact, 60% of industry insiders surveyed by PwC believe that asset and wealth management has the biggest disruptive potential for FinTech innovators. Looks like everything points to the fact that now it's the right time to join the race and start financial or digital asset management software development.
Financial and digital asset management software development services
Build asset management product of tomorrow
with investment software developer now
Our wealth management software development experts will future-proof your WealthTech product
using state-of-the-art tools and frameworks.
Olga Pogorzelska
New Business
Why it's worth hiring specialised
asset management software developers?
The asset management landscape is changing: it relies more and more on technology, with a significant shift towards data science. This also means a rising demand for exceptional talents capable of successful investment software development.
However, finding developers with domain knowledge and innovative mindset is not an easy task. As a result, the time- and resource-consuming recruitment may significantly increase time-to-market, and no one can afford that in the fast-paced technology world.
Outsourcing asset management product development allows you to streamline hiring and kick off development without setbacks. A list of challenges is long indeed, so surround yourself with our brightest minds to avoid common pitfalls and achieve all product goals.
Asset management software development
requires expertise
Domain knowledge
Creating a successful asset management product might prove impossible without understanding the specific requirements of different businesses, their pains and expectations. So in order to develop a market-winning tool, developers and designers need to provide a certain level of domain knowledge. Based on their experience, the Code & Pepper team is able to make the right choices in terms of user interface and technological solutions.
System structure
Due to its complexity, financial asset management software poses a particular challenge in terms of design and development. The system structure has to accumulate high volumes of data and maintain impeccable performance at all business levels. This requires a careful selection of technologies in all application aspects: front-end, back-end, cloud, DevOps, and others.
User Experience
Many companies struggle with choosing the best asset management tool. Just like with any other business software, the key is to pick the product that actually facilitates the control of asset flow, both for business executives and employees operating the tool by themselves. Without an intuitive and thoughtful product design, the tool will not meet market demands and succumb to competitors.
Compatibility
Digital transformation has changed the way businesses operate digital platforms. Instead of implementing it as standalone products, new software becomes a part of a larger, interconnected system. This means new challenges to B2B software providers. A well-developed asset management product should provide seamless integration and compatibility with the business tool stack.
LUSID
Asset management platform supported by team augmentation
LUSID is an advanced business intelligence solution developed by Finbourne. It streamlines data analysis and processing so that companies can discover and apply the insights lying in their assets.
The original team involved in creating LUSID consisted of experts in data processing who came up with an outstanding technical solution. However, they lacked a web and design team, who could frame their technology in a user-friendly web interface.
Code & Pepper stepped in with an independent team to design a new interface of the platform and implement it using Angular.
Our expertise filled the skill gap perfectly. As a result, the platform offers a seamless user experience and LUSID's data specialists can focus on what they do best.
Let's hear it straight from clients
Thomas McHugh

Founder and Director
Finbourne

We have used a variety of skill sets provided by Code & Pepper, including UX design and development. We have also found using their Scrum process to be very beneficial to measuring the progress of the project. We are happy to recommend Code & Pepper as a partner.
See case study
Callum Dryden

CTO
AZA Finance

Code & Pepper is as aligned with the delivery goals as our engineering staff. We've been really pleased with the performance of their coding. The best thing about working with them is consistent reliability. If I assign their engineers a task, it's always delivered quickly, effectively, and to a standard that I'd expect.
See case study
James Varga

CEO and Founder
DirectID (The ID Co.)

We value Code & Pepper for their proactive attitude, responsiveness and transparency. It's a reliable and dependable company that we can recommend for other business entities to cooperate with.
See case study
Why Code & Pepper is the right partner
in wealth management software development?
FinTech development is hardly a game of chance.
If in doubt: bet on experience, talent and quality.
Our clients are backed by industry leaders
Financial technology thrives best in a robust ecosystem of strategic partners.
Big players are leading the way but there is still room for tech-savvy disruptors. Join the fold!
It's time to give your idea the shape it needs
Contact your technical partner in asset management software development.
Olga Pogorzelska
New Business
Sweet supplements to
asset management product development