A custom software development company you can trust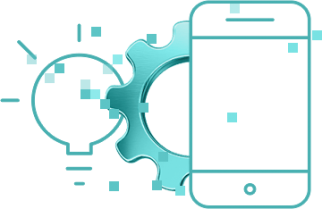 Our process is customer-centric. Before we create a single line of code, we want to know what business goals drive the project you want to make. What the focus is, what kind of audience it's aimed at, what real (not imaginary) problem you address.
Bespoke software development
based on respect and experience
If you have questions – ask. If you are on the fence about technology stack, app's architecture, functionalities, or security, let's talk. Code & Pepper provides constant access to the development team. Transparency, communication, and agility are not something we hang on the wall. Instead of framing slogans, we practice ideas behind them. On a daily basis. With multiple FinTech mobile app development successes to prove it.
All you need in one place.
Tailored, dedicated, thought-out
Distributed responsibility is risky.
You can trust us with everything
One place for all the things you need and more.
Olga Pogorzelska
New Business
Custom software development company
with a mission
Why did we choose FinTech?
Because it's one of the most complicated, advanced, and troublesome fields a bespoke software development company can tackle. We have to not only create an application but also make sure that your business goals are fulfilled. Also, cover the needs of users and satisfy regulators by implementing compliance solutions. It's not easy but we love it.
What do we believe in?
In a nutshell? Quality. It can take the form of a Q&A session, where we learn all about your business and app ideas. It's also visible in the development phase when you have access to the team and can view weekly or even daily increments. It's proven in quality testing and post-launch support. We don't leave you hanging, we can help even after the work is done.
How do we work?
Fast but reasonable. At Code & Pepper, we understand that time is of the essence. Especially when you introduce a minimum viable product (MVP) on a market and want to test the idea, leaving fully-fledged development for later. We listen to you and trust you as a client. You have the domain expertise; we have technical skills. Cooperation and separation.
What are the core elements of our bespoke software development?
First, we turn a product idea into a development-ready product definition. Then, we deliver an MVP – a structured application with all key components – and you can test users' reactions. Next, we create a fully-baked product with all bells and whistles. Finally, we implement additional features (like cloud support) and maintain the app in good health.
Why us?
Because you have instant access to outcomes and are invited to all internal meetings regarding your project. We involve you in risk management and provide frequent updates on performance metrics. We show you a product demo and expect your review of product increments. Plus, we tell funny jokes on conference calls; who would want to miss that?
DirectID
API development and integration
This banking data aggregator was created by ID Co.: an Edinburgh-based leader in open banking and a long-term client of Code & Pepper. Direct ID is a product that reduces the risk of fraud. It's a powerful decision-making tool, useful in the hands of financial institutions and lenders alike.
Code & Pepper helped DirectID in achieving full compliance with PSD2.
There were many legal and technological requirements on the way. Our team provided full support in a form of custom API development and integration with Salt Edge and its global data aggregation API. We have focused on compatibility, security, and quality assurance.
12 months
transactional data
What our clients say
James Varga

CEO and Founder
DirectID (The ID Co.)

We value Code & Pepper for their proactive attitude, responsiveness and transparency. It's a reliable and dependable company that we can recommend for other business entities to cooperate with.
See case study
Alexander Rainey

CEO and Founder
Pluto

I really value Code & Pepper for their proactive attitude, transparency, and detailed attention to security. These are what made the partnership trusted and solid. The product team was always very helpful in explaining all technical matters, along with a project manager who took care of work organisation.
See case study
Thomas McHugh

Founder and Director
Finbourne

We have used a variety of skill sets provided by Code & Pepper, including UX design and development. We have also found using their Scrum process to be very beneficial to measuring the progress of the project. We are happy to recommend Code & Pepper as a partner.
See case study
Why Code & Pepper?
First we listen, then we talk, then we develop. We believe in a full understanding of what you want to do and strategic planning.
Our clients are backed by industry leaders
Financial technology thrives best in a robust ecosystem of strategic partners.
Big players are leading the way but there is still room for tech-savvy disruptors. Join the fold!
Custom software development
you need and can count on
Off the shelf is never good enough. There is work on an assembly line and the approach of a bespoke software development company.
What model do you trust?
Olga Pogorzelska
New Business
If custom is still not enough,
consider adding another service