R&D companies and their positive impact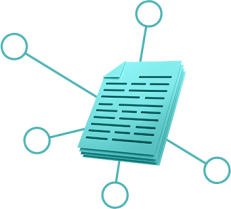 As a FinTech software development company, we understand the role of research and development. It's often the initial phase that defines the overall direction, development, and budget. It's your role to give us the bottom line, it's our role to get you to the finish.
At Code & Pepper, we can design and develop your FinTech product, as well as enhance an already existing application with new functionalities. We can also provide post-launch support.
Boost your product with research and development services based on expertise
While R&D is all about iterations and innovation, you will need an experienced team to bring your FinTech product into the market as fast as possible. Code & Pepper's design and development teams can help you choose the best technology stack for your software. We will ensure that your app is reliable and secure. With numerous completed projects, we know how to run them efficiently so that innovation actually translates into progress and market success for your product.
A complete set of services
for groundbreaking FinTech products
Do you need tailored R&D solutions?
Other research and development companies show you how much there is to be done. We do our job and let you forget about it.
Olga Pogorzelska
New Business
We believe in trust, business relationships,
and quality code
End-to-end development that goes to the world's end
Some R&D companies go skin deep. At Code & Pepper, projects are made with passion, know-how, and deliberate discussions with you as the single source of domain truth. We care for applications that run, look and perform seamlessly. R&D solutions should always mean exactly that – research and development. First, we understand what you need to create the outcome.
UX/UI design that creates experiences
Graphic design for software development is not about looks. It's about usability. People are drawn to apps not because they look well but because they fix their daily struggles. The user interface offers substantial help. It knocks down barriers for the people that are not necessarily tech-savvy and provides a satisfying feel for those that are. By understanding that, we can create the whole experience of using your product.
IT and software development consulting for refined products
FinTech is all about customer-centricity. Solving daily challenges for various users builds trust and turns users into paying customers. Our research and development efforts can bring you a substantial market advantage over direct competition. We work with companies that offer payment, law, insurance, and loan solutions. Creating high-quality software products and transforming companies is our daily bread.
API development for squeezing more from what you already have
Custom API solutions can transform your product in the eyes of customers. The linear product can become connected with many more, offering added value. You can use solutions offered by other applications or allow embedding your functionalities. Either way, you benefit from connectivity and a wider range of options that paying customers are interested in. By using research and development services, you can identify potential business partners.
NoMo
Mobile app development with extra pepper for refined back-end
NoMo app is a mobile solution for personal finance management. Created by DirectID, it's a UK-based leader in open banking and a long-term client of Code & Pepper. NoMo allows users to closely monitor their financial performance and receive custom recommendations for daily spending limits. Through personalised in-app microcopy, the product is helping users to adopt healthier spending habits in a motivating and playful manner.
Code & Pepper was tasked with a complex refactoring of the PFM application, giving the app a boost in performance – both technical and market-wise.
The hexagonal architecture was implemented to achieve better support for cloud infrastructure, while rewriting back-end code using .Net enabled seamless integration with Open Banking API and easier maintenance. A dedicated iOS developer gave NoMo an extra performance boost by fixing issues with Objective-C.
4.4 months of data
for cash-flow analysis
Clients say it best
James Varga

CEO and Founder
DirectID (The ID Co.)

We value Code & Pepper for their proactive attitude, responsiveness and transparency. It's a reliable and dependable company that we can recommend for other business entities to cooperate with.
See case study
Alexander Rainey

CEO and Founder
Pluto

I really value Code & Pepper for their proactive attitude, transparency, and detailed attention to security. These are what made the partnership trusted and solid. The product team was always very helpful in explaining all technical matters, along with a project manager who took care of work organisation.
See case study
Thomas McHugh

Founder and Director
Finbourne

We have used a variety of skill sets provided by Code & Pepper, including UX design and development. We have also found using their Scrum process to be very beneficial to measuring the progress of the project. We are happy to recommend Code & Pepper as a partner.
See case study
While others prefer to talk, we prefer to deliver
Rome wasn't built in a day. It took patience and craftsmanship. The impact and legacy are noticeable.
Our clients are backed by industry leaders
Financial technology thrives best in a robust ecosystem of strategic partners.
Big players are leading the way but there is still room for tech-savvy disruptors. Join the fold!
If you don't know where to start, just contact us. We'll take it from there.
First we listen, then we talk. Research and development is about connection.
Olga Pogorzelska
New Business
We can help you in many other ways