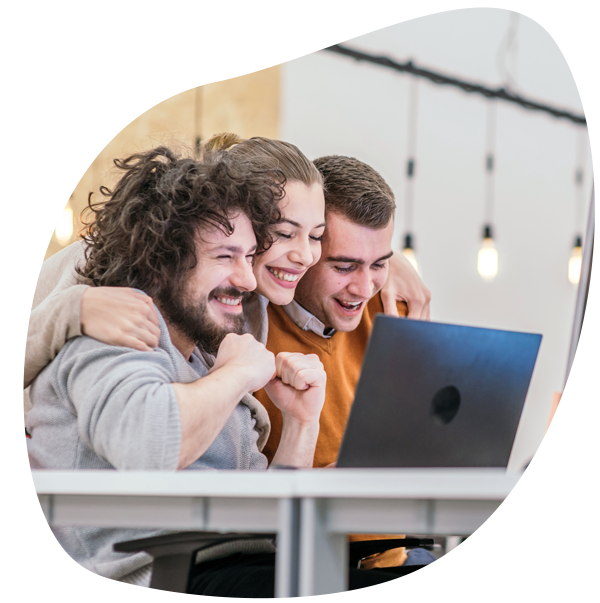 Claiming talent is commonplace.
We have a unique recipe for
identifying the finest 1.6%.
While anyone can claim talent and experience, our methodology – encompassing 6 categories, 31 areas, and 64 specific criteria – precisely defines the talent and seniority levels of our engineers.
Thanks to our clear definition and rigorous verification process, we can confidently assert that our team consists of authentic senior-level talent. Need proof? Examine our methodology, which identifies a mere 1.6% of candidates as exceptional talents.
Finally, the choice between experienced and talented engineers becomes obsolete. Code & Pepper is composed of engineers who seamlessly combine Experience & Talent, offering you the best of both worlds in a single package.
Hire true talents
Our unique talent-finding recipe yields
a notable result: only 1.6% make the cut.
3083
canditades
Throughout a year, we assessed a remarkable 3083 candidates for inclusion on our team.
1 in every 60
accepted
Merely 1 out of every 60 candidates prevailed in our stringent technical and soft skills assessment, ultimately joining our outstanding team.
1.6%
true talents
This signifies that a mere 1.6% of candidates genuinely embody exceptional talent, and as esteemed members of the Code & Pepper team, they stand ready to drive your project to success.
Code & Pepper has been very responsive to our business needs. When new requirements emerged, they were fast and diligent to provide us with engineers that fully met our requirements.
Settle for Nothing Less Than
True Value
In today's software development landscape, highly specialized engineers are essential for delivering value. Code & Pepper excels by
uniting unmatched senior-level talent, focused tech specialization, and targeted proficiency in FinTech and HealthTech solutions.
Experience the synergy of these three key components in our exceptional, all-in-one offering.
Discover Key Components
of Our Distinctive Value Proposition
Front-End:
React & Angular
Empower your web apps with React & Angular,
our chosen front-end duo for dynamic, interactive,
and high-performing user experiences.
Back-End:
Node.js & Ruby
Harness the power of Node.js & Ruby for robust,
scalable back-end solutions that drive seamless
performance and elevate your applications.
Industry Expertise:
FinTech
Revolutionize FinTech with our cutting-edge solutions,
driving innovation in finance through seamless digital
experiences and secure platforms.
Industry Expertise:
HealthTech
Transform HealthTech by leveraging our expertise
in creating secure, compliant, and user-friendly
digital solutions for improved patient care.
Quick Overview:
Services Snapshot
Discover our comprehensive software services,
offering top-tier senior developers and end-to-end
custom solutions tailored to your needs.
Experience Our Full Capabilities
Dive into our projects and witness how our senior
engineers propel businesses to success.
Experience our expertise in action.
Expertise
Behind the Scenes
Get to know the experienced leaders behind
our company. See their qualifications and learn
about their unique backgrounds.
Code & Pepper is a reliable and dependable company that we can recommend for other business entities to cooperate with.
Let's Connect
and Add Some Spice to Your Code
Don't settle for bland code – work with us to infuse it with flavor.
Reach out today to discuss your project and discover
how our skilled senior-level engineers can elevate your software development.
Olga Pogorzelska
New Business